Tips on How to Create Personalized Gifts for Your Bridal Party
|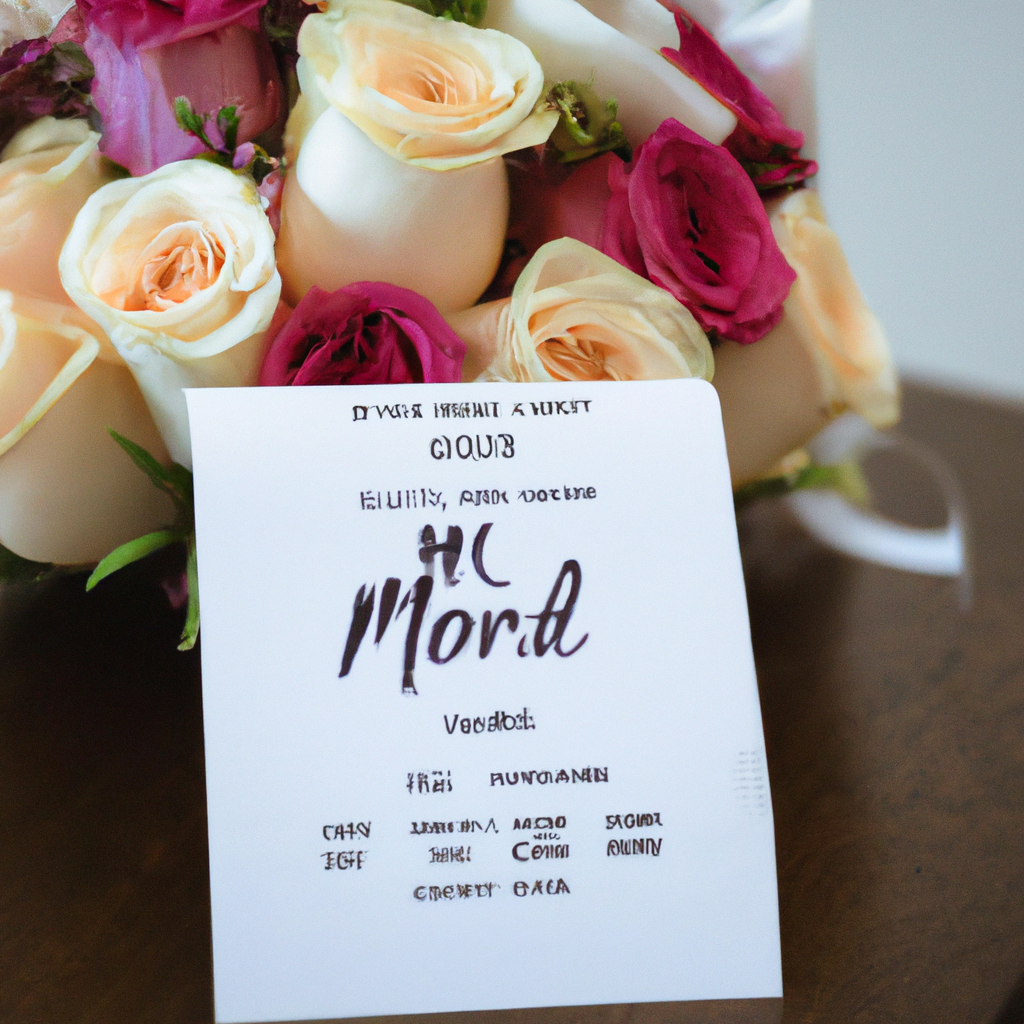 Show your appreciation with personalized gifts for your bridal party. Make the process easy with these tips:
Pick a theme that represents you and your partner. This will guide your gift choices.
Decide on a budget. Don't overspend!
Make the gifts unique by adding their name, initials, or a message.
Get creative. Make your own DIY gifts or get customizable items from local vendors.
Follow these tips for thoughtful, memorable gifts that your bridal party will love!
Preparing for Personalized Gifts
Gift prepping for the bridal squad? Keep these tips in mind!
Firstly, pick a budget-friendly present.
Secondly, remember to block out time for customizing and shipping it.
Finally, make sure you have personalization options on hand.
All these steps are key for making memorable gifts for your bridal party!
Determine the budget for each gift
Want to show your bridal party your appreciation? Personalized gifts are a great way to do it! But, remember to set a budget first. Here are a few money-saving tips:
Allocate the total budget for gifts evenly between each member.
Aim for something personal, meaningful, practical and affordable. For example, a customised tote bag or water bottle.
DIY gifts like homemade soaps or candles are both cost-effective and heartfelt.
Keep the focus on the thought and effort behind the gift, not the cost. Follow these tips, and you can make personalized gifts your bridal party will treasure!
Decide on the gift item and design
Creating personalized gifts for your bridal party is a great way to show you care. To get started, decide on the gift item and design. Here are some tips:
Think practical – pick something your bridal party will really use.
Choose a theme – make it fit your wedding or reflect their personality.
Personalize – add their name, wedding date, or a special message.
Quality counts – invest in something that will last.
Planning and creating personalized gifts will let your bridal party know how much you appreciate them. It will be a treasured reminder of your friendship.
Consider the preferences of each member of the bridal party
When crafting gifts for the bridal party, it's vital to think of each person's individual tastes. Here are some tips to keep in mind:
Think about the hobbies and personalities of your groomsmen and bridesmaids.
Take into account their style, colors, and patterns that they like.
Include a personal touch, such as engravings or monograms.
Pick presents that will be practical and last for a long time.
Make sure the gifts look special and show thought and effort.
The gifts should be something that can be enjoyed and appreciated for years. So make them unique and memorable!
Personalization Ideas
Tailor-made gifts for your bridal party are a great way to express your gratitude. Personalize your presents with endless options. From customized jewelry to monogrammed items, get creative! Here are some ideas to make unique, memorable gifts for your bridal party.
Engraving or embroidery of initials or names
Engraving or embroidery of initials or names can make your bridal party gifts personalised and memorable.
Here are some tips to keep in mind:
Choose practical, meaningful items – from jewellery to bags or t-shirts.
Think about each bridal party member's style and preferences.
Engraving or embroidery works on most materials. Choose the one that fits.
Font style and size matters. Select one that looks legible and elegant.
Double-check the spelling before submitting.
Personalized gifts show your bridal party how much you care. They'll be touched by your effort to create something special!
Customized gift boxes or bags
Customized gift boxes or bags are a great way to show your loved ones that you care. Ideas to make your gift extra special:
Add initials to the box for a personal touch.
Customize the bag or box with a movie or book theme.
Wrap the gift with personalized paper featuring a photo or message.
Personalize labels for added uniqueness.
Write a thoughtful message on a personalized gift card.
Handwritten notes or letters
Handwritten letters or notes can make your bridesmaids feel extra special. Here are some tips to make personalized gifts:
Get high-quality stationery that matches your wedding theme.
Write a message of love and thanks.
Include something special, like a funny memory.
Attach a small gift or token.
Write it all by hand.
This will create special gifts that show how much you appreciate your bridesmaids. Pro tip: Get emotional and let them know how important they are to you – it's their day too!
DIY Personalized Gift Ideas
Treat your wedding crew with personalized gifts! Show your gratitude and get creative. Here's some DIY ideas to help you make something special:
Personalized Tote Bags
Personalized tote bags make an awesome, thoughtful gift. Here's how to create something special for your bridal party:
Choose a tote bag style that fits each person's personality and style.
Think of a design or theme to customize the bags with. Such as the wedding date or an inside joke.
Consider the color scheme and design to coordinate with your wedding's theme.
Use high-quality materials, such as iron-on transfers or fabric paint. Follow the manufacturer's instructions for best results.
Add a special touch like a handwritten note or small gift inside the bag. Show your bridal party how much they mean to you!
Pro tip: For an extra personal touch, add their names to the bags!
Handmade Jewelry
Handmade jewelry is amazing for a special gift. To make personalized presents for your bridal party, use these suggestions:
Choose the materials wisely – select quality beads, charms, and other supplies that fit your theme and colors. Think of adding semi-precious stones or birthstone charms to make it more special.
Keep it simple – bracelets or necklaces are a good choice for DIY projects. Keep it stylish and elegant.
Personalize it – put initials, birthstones, or engraved messages to make it unique. Show their unique style and preferences.
Pro tip: Create a sample piece to make sure it looks great. Handmade jewelry needs time and patience, but it's worth it to show your appreciation.
Customized Glassware
Custom glassware makes a great DIY present! DIYing your own glassware not only adds a personal touch, but it also saves you money. Here are some tips to make gifts special for your bridal party:
Choose the type of glassware you want. Maybe wine glasses or mugs?
Pick a design or pattern that fits the wedding or party theme, or that reflects the gift recipient's personality. You can use stencils, vinyl cutouts, or even hand-paint the design.
Use permanent markers, glass paint, or etching cream to create the design. Follow the manufacturer's instructions carefully, especially when using etching cream.
Allow the design to dry, then seal it with clear coat spray to stop it from washing away or flaking off.
These tips will help you create a unique and personalized gift that your bridal party will cherish for years!
Creative Packaging and Presentation
Gifts for your bridal party should be special and appreciated. Creative packaging and presentation can make your gifts look extra thoughtful. Here are some tips to help elevate your gift-giving:
Personalize the gift.
Make it look good when you present it.
Use creative packaging.
Enhance the presentation.
Let's make your bridal party gifts look amazing!
Gift Wrapping Techniques
Gift wrapping can be used to create personal gifts for your bridal party. Here are some ideas to make your gifts creative and unique:
Pick a theme – Choose a color palette and/or a theme that reflects your wedding or your bridesmaids' personalities.
Get personalized wrapping paper – Design paper with your bridesmaids' names or photos to make the gift special.
Add a bow – Use ribbon, twine, or lace to wrap around the box and tie it in a bow. Include a personalized tag or charm for an extra touch.
Include a note – Write a heartfelt message expressing your gratitude and love for each of your bridesmaids to make the gift more meaningful.
DIY element – Add a DIY touch to the gift by making a small handmade item such as a bracelet or a flower crown to match the theme or color palette of the gift.
These techniques will make your gifts into treasured keepsakes for your bridesmaids.
Personalized Labels or Tags
Personalised labels or tags are a great way to make your bridal party gifts unique and create a memorable experience. Here are some tips:
Choose a design that suits the theme of your wedding or reflects the personality of your recipient.
Use high quality materials like premium paper or cardstock for a professional end-result.
Include a personal message or the recipient's name for an extra special touch.
Experiment with different shapes, sizes, and colours for an eye-catching design.
Attach the label or tag with a hole puncher and ribbon for an elegant finish.
Follow these tips and you'll be sure to make your bridal party gifts even more special. Pro tip: Get a calligrapher or graphic designer to create your labels or tags for a truly unforgettable experience.
Creative ways to present the gift
Gifting is always special, but adding your own spin to it makes it even more memorable. Here are some creative ways to package and present your presents for your bridal party:
Put initials, monograms or names of the receiver on the packaging.
Craft a unique theme for the gift, like eco-friendly elements, flowers and ribbons or glitter and confetti.
Design unique labels or tags with the name of the receiver and a special message.
Add a special touch by wrapping the gift in tissue or colored paper and add items like dried flower petals, confetti or candies.
Customise the packaging based on the interests of each receiver.
These packaging ideas will make your gifts unforgettable and show your bridal party you think they're special. Pro tip – Don't be scared to get creative and try something new – your bridal party will love the effort!
Tips for Delivery and Distribution
Gifting your bridal party? Make sure to stay organized. Consider when and how to deliver the presents, personalize them, and think of creative packaging ideas. Here are some tips to help you with delivery and distribution of those special gifts!
Plan ahead and order early
Planning ahead is key when it comes to creating personalized gifts for your bridal party. Start a few months before the wedding to ensure everything arrives on time!
Research vendors and products to compare prices, quality, and delivery times. Check reviews and ask for recommendations. Consider ordering samples or prototypes and double-check spelling and details before placing the final order.
Pro tip: Add a personal note to the gifts to make them extra special!
Use Shipping and Tracking Services for Out-of-Town Celebrants
Send gifts to out-of-towners? A tracking service can help. Here are tips:
Choose a trusted company with tracking services.
Look for gift-wrapping and personalization options.
Ship to celebrants' hotel or Airbnb.
Label individual gifts clearly to avoid mix-ups.
A tracking service makes it easy to distribute personalized bridal party gifts .
Schedule a Delivery or Distribution Plan within your Area.
Ensure your bridal party gifts get there on time! Here are some tips for a successful delivery or distribution plan:
Mailing or delivering in person? Choose the best way to deliver.
Identify nearby delivery/distribution locations.
Set a date and tell your bridal party.
Create a route when delivering in person.
Have the right addresses if mailing. Use tracking info too.
Tackle your deliveries with a checklist, and your bridal party gifts will arrive in perfect condition!
Frequently Asked Questions
Q: What makes a personalized gift special?
A: Personalized gifts are unique and thoughtful because they show that you took the time to pick out something specifically for the recipient. This makes the gift more meaningful and memorable.
Q: What are some popular personalized gifts for bridesmaids?
A: Some popular personalized gifts for bridesmaids include jewelry with their initials, custom tote bags or makeup bags, monogrammed robes or pajamas, and personalized water bottles or champagne flutes.
Q: How can I choose a personalized gift for my bridal party?
A: Think about their interests, hobbies, and personalities. Consider items that they can use beyond the wedding day. Don't forget to add a personal touch, whether it's through a heartfelt note or their initials monogrammed on the gift.
Q: Can I personalize groomsmen gifts, too?
A: Absolutely! Personalized gifts are not just limited to bridesmaids. Groomsmen can also receive personalized gifts such as engraved watches, custom beer mugs or whiskey glasses, or monogrammed cufflinks.
Q: How can I make sure my personalized gift is high-quality?
A: Look for reputable companies that specialize in personalized gifts. Read reviews and check their return policy in case there is an issue with the product. Consider materials that will last, such as real leather instead of faux leather.